Howdy Everyone, I'm back and in this article we'll talk about Universe 3's Erasure next in Tournament Of Power. So let's start with this topic.
As Tournament Of Power is coming to an end we have seen episode dedicated to warrior of Universe 7 highlighting them.
It's Gohan's turn now and the preview of the upcoming episode 120 confirms that.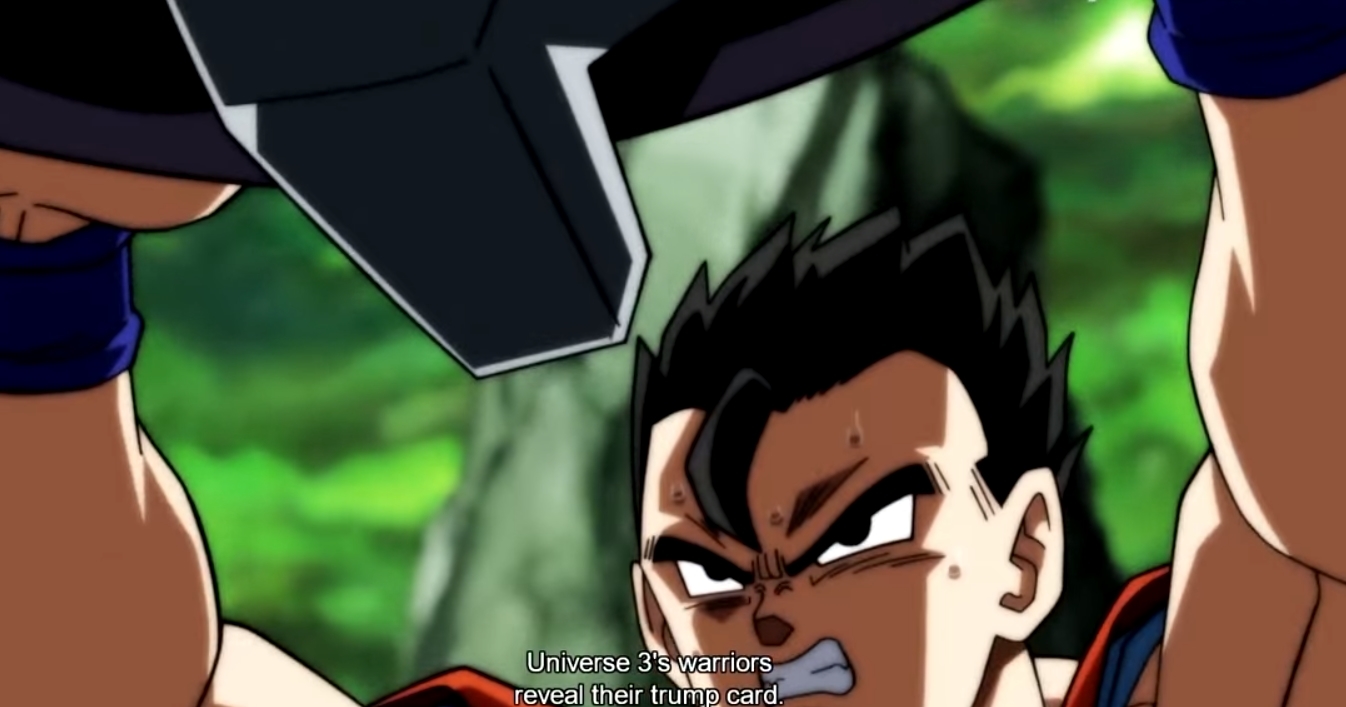 According to the preview and spoilers of episode 120.
Universe 3 is going to use their trump card.
We'll see a mechanical fusion between 3 warriors of Universe 3 and they will attack Goku, Vegeta and Gohan. Preview has confirmed that Gohan will finally show his full power and will face this combined warrior head-on.
UNVERSE ERASED
According to the spoilers of Episode 121 the fight between  Universe 3 & 7 warriors won't end in Episode 120 but the fight will have a twist in Episode 121 as Universe 3 is hiding a trick up its sleeves but as of now we don't have any info about it.
And most probably Universe 3 will be Erased in that Episode because the title of Episode 122  "Staking His Pride! Vegeta Challenges the Strongest!!". This means that the whole thing happened in Episode 120 & 121 will and that means with the Erasure of Universe 3. Because to start the next battle between Vegeta and Jiren.
They have to end Vegeta's battle with Universe 3 and this means that Erasure of Universe 3.
Moreover, after the Erasure of Universe 3 the whole will be focused on Universe 7 & Universe 11 mainly on the whole Ultra Instinct and stuff and Universe 3's Erasure is important to get the main focus on Universe 7 & 11.
Thanks for Reading. and you can always check our home page for more.